The library offers wifi throughout the building as well as a dedicated 24/7 antenna in our children's garden. The outdoor signal is always on. Just look for "library" and connect! We also offer wifi printing from your device. This service is available during open hours. Connect to "library" or "Cheboygan Area Public Library" [password cheboygan], look for the Brother Printer & print your job!!
For ongoing updates during COVID please check our library calendar, facebook page, or the weekly newspaper article.
Please note that while we no longer charge late fees, due dates & keeping up on renewals AND returning items in a timely fashion still matters. There will be generous grace period, beyond which, items will be marked lost and patron accounts billed for missing items.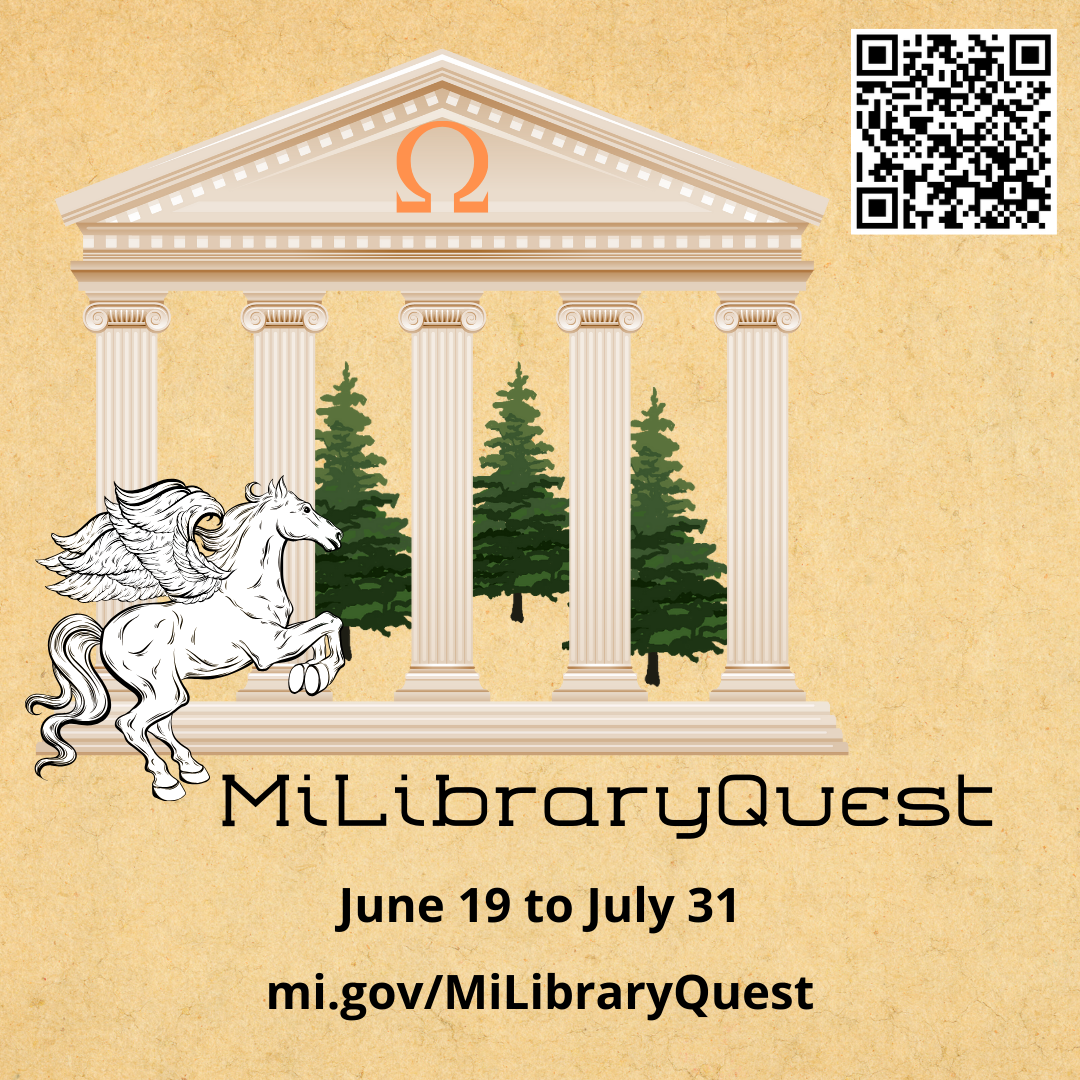 You find a straw-colored mammal with a pointed nose and exceptionally large ears.
Programs
Check out some of our upcoming programs and events!
About Us
The Cheboygan Area Public Library is a district library. Our district is comprised of the City of Cheboygan and the Townships of Aloha, Beaugrand, Benton, Grant, Inverness, and portions of Hebron and Munro. Guest cards are available for folks who reside outside of our district for an annual fee of $50 per household.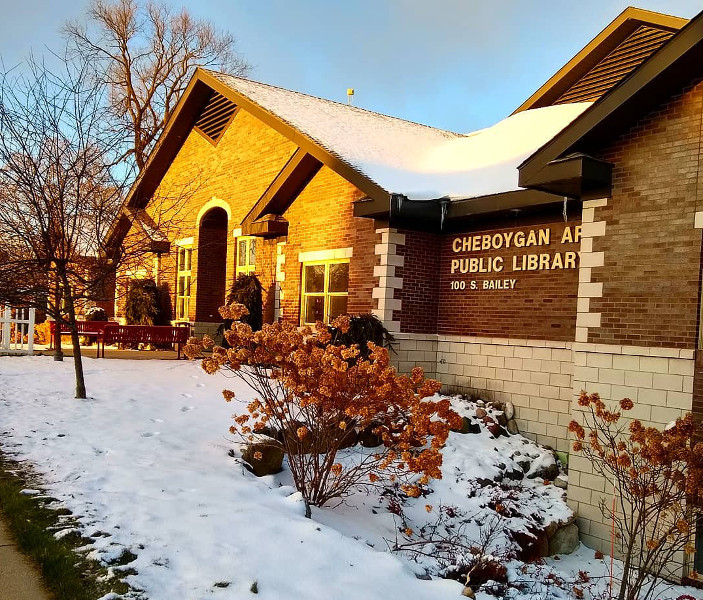 Hours
Monday 10 a.m.-8 p.m. Tuesday 10 a.m.-8 p.m. Wednesday 10 a.m.-8 p.m. Thursday 8 a.m.-7 p.m. Friday 8a.m.-5 p.m. Saturday 10 a.m.-3 p.m. Sunday 1 p.m.-5 p.m.
Holidays & Other Closures
The library is closed for the following holidays: New Years Eve & New Years Day Easter Day Memorial Day July 4th Labor Day Thanksgiving Day (close @ 5 on the evening prior) Christmas Eve & Christmas Day Regarding winter weather and road conditions, we do not follow the school closing schedule. For updates regarding our status please check the closings lists on TV7&4 or 9&10 News, our facebook page, or our events calendar which can be accessed from the "Looking For..." menu.
Get Involved @ Your Library!
Would you like to get more involved @ the library?
If you are interested in volunteering your time to help out with general projects around the library, please print and submit this form. We often have special projects for students that need to obtain hours for the National Honor Society and occasionally we have projects for folks needing to do general community service work.
The Friends of the Library is a wonderful group of people who help support so many programs, library projects and our collections! They can always use a few extra hands and this is a great way to get involved in helping your library!
The library board meets at 9 a.m. on the second Thursday of each month. For more information on the meeting schedule or to view past minutes visit the Library Board's page.
Team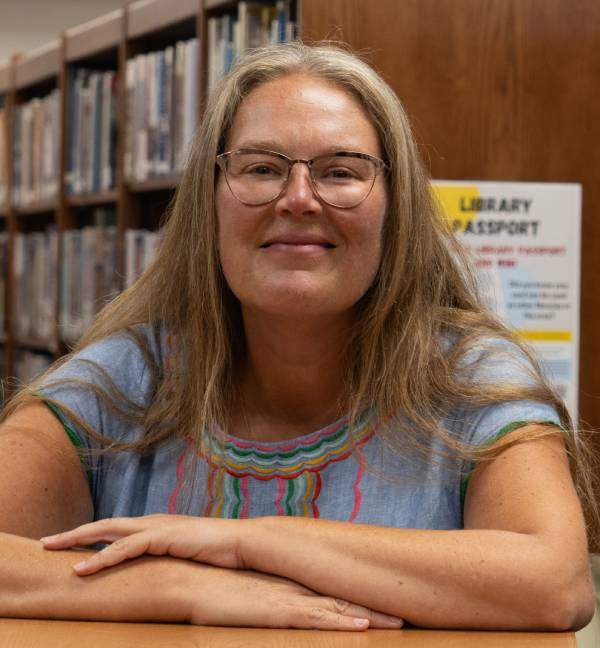 Mark Bronson
Executive Director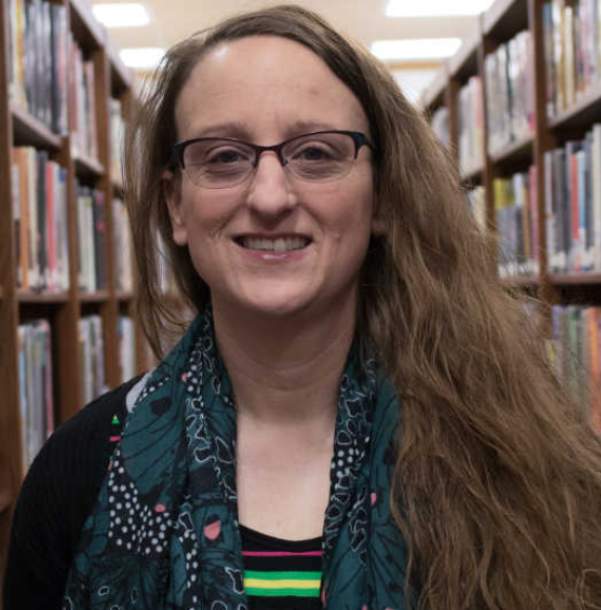 Kim Schulz
Assistant Director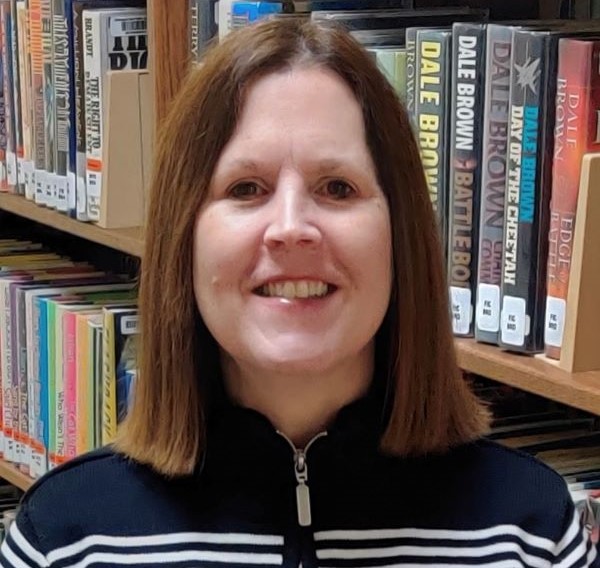 Emily Clare
Program Director
Contact
Library staff are available to assist you via phone during open hours. Facebook messaging is also an option for inquiries though a phone call is preferred for urgent account matters as many of our facebook staff occasionally work off-site.
Location:
100 S Bailey Street, Cheboygan, MI 49721
Email:
contactus@cheboyganlibrary.org